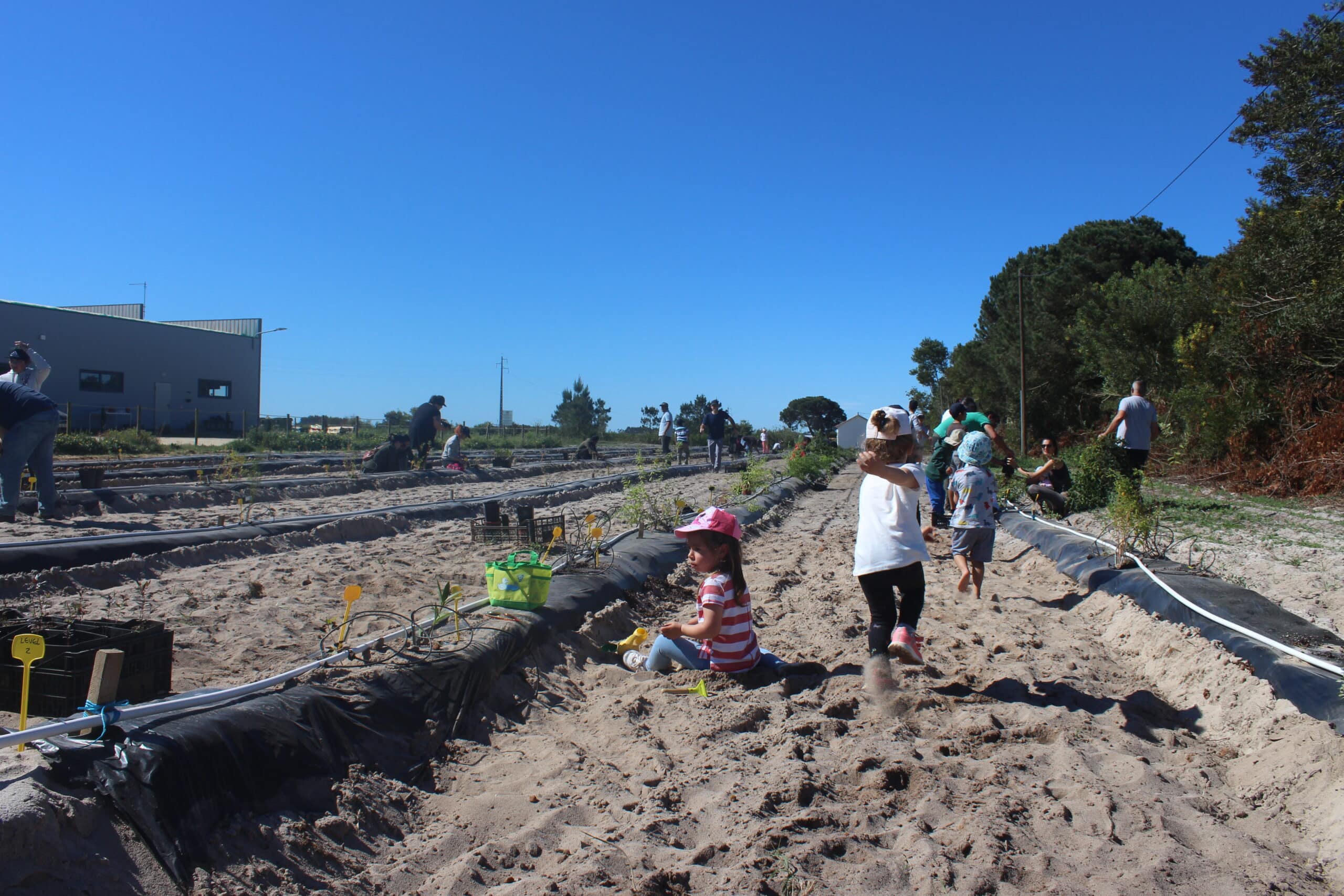 In celebration of World Tree Day (21 March), The Summer Berry Company in Portugal has invited the local community to join the Agronomy team in planting 1500 plants in Almeidans Farm.
In the morning of Saturday, March 25th, dozens of families arrived at the farm to help with the reforestation of an area that will now be dedicated to the conservation of biodiversity. More than 1500 native plants were planted and will be the important habitat to hundreds of insects and other species.
The plastic used to support the new plantations is 100% biodegradable.